Aadi Krithigai is a Tamil festival dedicated to Lord Murugan (Subrahmanya Swamy). It is celebrated in the Tamil month Aadi.
In Aadi month devotees perform more poojas and other religious activities. Aadi Krittigai is celebrated on the day of Krittika nakshatra in the Aadi month.
Aadi Krithigai is also pronounced as Aadi Krittika, Aadi Krithika, Aadi Krithikai. This day is specially dedicated to praying to Lord Muruga as Krittika Nakshatra is favorable to Lord Muruga.
On this day the 6 Arupadai Veedu temples are decorated and special offerings are made to Lord Muruga.
Aadi Krithigai 2023 Date
In 2023 Aadi Krithigai is on Wednesday, 9 August.
Story of Aadi Krithikai
As per legend six flames were released from the third eye of Lord Shiva. These were brought to the Sarvana pond where the Karthigai Pengal nurtured these flames which transformed into 6 babies.
Finally, Goddess Parvati embraced the six babies to give them one body and six faces. Thus Lord Muruga was born.
Goddess Parvati then blessed the Karthigai Pengal that special pooja will be held for Lord Muruga on Krittika star days.
Aadi Krithigai Celebrations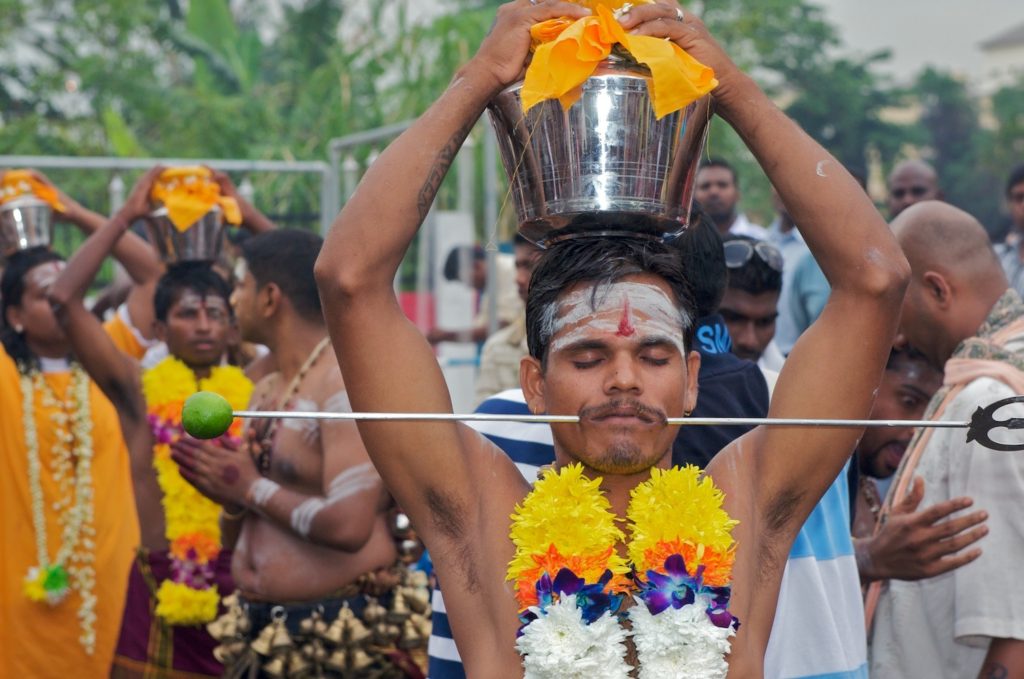 Lots of celebrations are carried out in Arupadai Veedu (six abodes of Lord Muruga) — Tiruttani, Thiruchendur, Swamimalai, Palani, Pazhamudircholai, and Thirupparankundram.
Besides special pooja, homa is also carried out in the temples on this day. On this day some devotees will observe a fast. The devotees will spend the day chanting mantras.
A special dance called Kavadi attam is also performed on this day. It is believed that by fasting on this day and performing the special pooja one can get a large number of benefits.
The obstacles and miseries in the life of the person will get removed. By performing the rituals on this day one can gain wisdom and happiness.
The devotees who want to observe fast on this day rise early in the morning and take bath and make preparations for the pooja. Flowers and prasadam are offered to the lord.
The devotees will visit temples and pray to the Lord. The overall atmosphere on this day is that of happiness and gaiety.
The devotees carry out the rituals and chant the mantras in order to get special blessings from Lord Muruga. It is believed that People can get rid of many obstacles by praying to Lord Muruga or Lord Shanmuga on this day.