In this page you will find complete information about Pradosh Vrat, Katha, importance and Pradosh Vrat dates.
Pradosham
Pradosham is thirteenth day of every fortnight, i.e, Trayodashi tithi in Hindu Calendar. It is dedicated to Lord Shiva.
The word Pradosh or Pradosham means eliminating sins. Pradosh Vrat or Pradosha Vratam or Pradosham is a Vrat or puja for the worship of Lord Shiva and Parvathi.
Pradosh Fast
Generally, people observe fast (Pradosh vrata) on every Thrayodashi Tithi i.e., Krishna Paksha Thrayodasi and Shukla Paksha Thrayodasi (13th Lunar Day falling in Krishna Paksha and Shukla Pakshas) in lunar Month.
Pradosh Kaal is the time when the day and the night meets (evening), it's known as an auspicious time for worshipping Lord Shiva. Pradosh fast is considered to be very important, as this fast gives the best results.
Pradosh Vrat Katha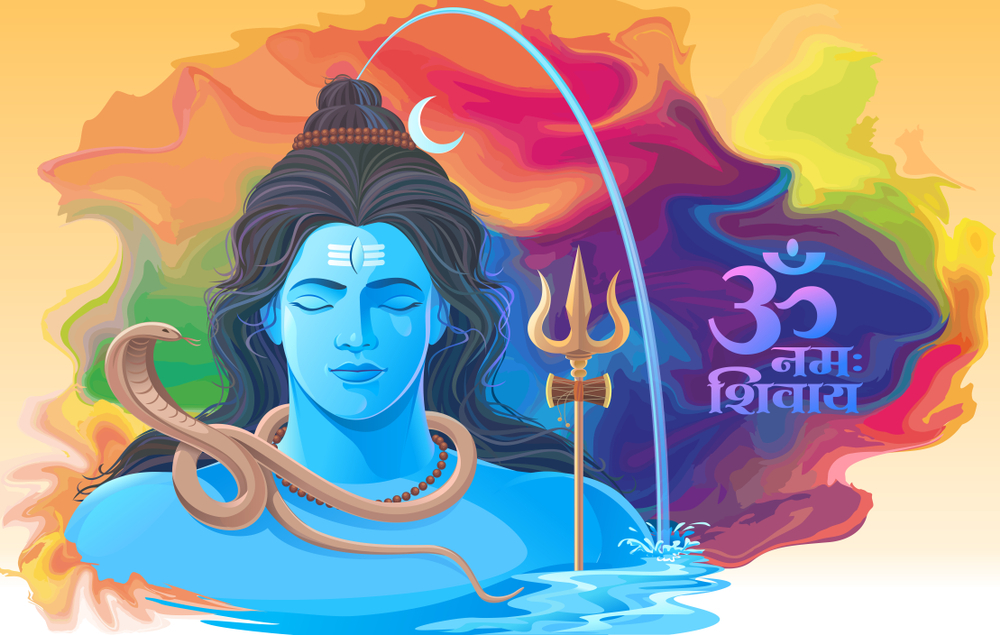 Sacred story of Pradosh Vrat or Pradosham is interesting one. Once there were continuous battle between gods and demons. Gods went to the trinity of gods Lord Brahma, Vishnu & Maheshwara to seek advice to win battle against demons.
Trinities were told churn ocean to get the Amrita (Elixir), if it consumed no more have to die. Gods only can't churn ocean, they also need help of Asuras (Demons). Gods asked for the help of Asuras, they agreed on a condition – sharing of Amrita 50:50 percent.
They plucked Mantra hill, used as churning stick. Lord Vishnu took the Kurma (Tortoise) avatar to support mountain on his back. Vasuki (Big Snake) was requested to be a churning rope.
Gods and Demons started churning. The deadly poison called Halahala come first. It can't be consumed as it is deadly poison. Gods praised the Lord Shiva. He consumed it and holds it in the neck. Lord Shiva's neck forms into blue color, this is why Shiva called as Neelakanta.
Gods and demons start praising him for consuming and saving the universe. Lord Shiva started dancing on an overwhelming feeling of great happiness.
This is all happened on Trayodashi Tithi during Pradosh Kaal.
Therefore this day is very auspicious to worship Lord Shiva. Devotees observe fast on this day by praising Lord Shiva.
Types of Pradosh Vrat
Nithya Pradosh – The evening time on all days.
Paksha Pradosh – Evening time of Shukla Paksha Chathurthi
Maasa Pradosh – Evening time of Krishna Paksha Thrayodashi in every Month
Maha Pradosh – On Krishna Paksha Thrayodashi which falls on Saturday
Pralaya Pradosh – On every 13th Lunar day of Krishna Paksha and Shukla Paksha
Pradosh Vrat according to Days & Significance
All the seven days of the week provided different benefits at the time of Pradosham.
Sunday – Ravi Pradosh Vrat for Longtivity and Good health
Monday – Som Pradosh Vrat for the fulfillment of desires
Tuesday – Bhauma (Mangal) Pradosh Vrat to get relief from diseases and health enhancement
Wednesday – Budh Pradosh Vrat for fulfillment of all desires
Thursday – Guru Pradosh Vrat for suppression and destruction of enemies
Friday – Shukla Pradosh Vrat for Happiness and success of life partner
Saturday – Shani Pradosh Vrat to get blessed with children and to get relief from all disease
Pradosh Vrat Date 2022 or Pradosh Fast Dates
January
Month & Tithi: Pausha, Shukla Trayodashi, Shani Pradosh Vrat
Date: Saturday, 15 January 2022
Time: 14 January at 10:19 pm – 16 Januaryat 12:57 am
Month & Tithi: Magha, Krishna Trayodashi, Ravi Pradosh Vrat
Date: Sunday, 30 January 2022
Time: 29 January at 08:37 pm – 30 January at 05:29 pm
February
Month & Tithi: Magha, Shukla Trayodashi, Soma Pradosh Vrat
Date: Monday, 14 February 2022
Time: 13 February at 06:42 pm – 14 February at 08:28 pm
Month & Tithi: Phalguna, Krishna Trayodashi, Soma Pradosh Vrat
Date: Monday, 28 February 2022
Time: 28 February at 05:43 am – 01 March at 03:16 am
March
Month & Tithi: Phalguna, Shukla Trayodashi, Bhauma Pradosh Vrat
Date: Tuesday, 15 March 2022
Time: 15 March at 01:12 pm – 16 March at 01:40 pm
Month & Tithi: Chaitra, Krishna Trayodashi, Bhauma Pradosh Vrat
Date: Tuesday, 29 March 2022
Time: 29 March at 02:38 pm – 30 March at 01:19 pm
April
Month & Tithi: Chaitra, Shukla Trayodashi, Guru Pradosh Vrat
Date: Thursday, 14 April 2022
Time: 14 April at 04:50 am – 15 April at 03:56 am
Month & Tithi: Vaishakha, Krishna Trayodashi, Guru Pradosh Vrat
Date: Thursday, 28 April 2022
Time: 28 April at 12:24 am – 29 April at 12:27 am
May
Month & Tithi: Vaishakha, Shukla Trayodashi, Shukra Pradosh Vrat
Date: Friday, 13 May 2022
Time: 13 May at 05:27 pm – 14 May at 03:23 pm
Month & Tithi: Jyeshtha, Krishna Trayodashi, Shukra Pradosh Vrat
Date: Friday, 27 May 2022
Time: 27 May at 11:48 am – 28 May at 1:10 pm
June
Month & Tithi: Jyeshtha, Shukla Trayodashi, Ravi Pradosh Vrat
Date: Sunday, 12 June 2022
Time: 12 June at 03:24 am – 13 June at 12:27 am
Month & Tithi: Ashadha, Krishna Trayodashi, Ravi Pradosh Vrat
Date: Sunday, 26 June 2022
Time: 26 June at 01:10 am – 27 June at 03:26 am
July
Month & Tithi: Ashadha, Krishna Trayodashi, Soma Pradosh Vrat
Date: Monday, 11 July 2022
Time: 11 July at 11:14 am – 12 July at 07:46 am
Month & Tithi: Shravana, Krishna Trayodashi, Soma Pradosh Vrat
Date: Monday, 25 July 2022
Time: 25 July at 04:16 pm – 26 July at 06:47 pm
August
Month & Tithi: Shravana, Shukla Trayodashi, Bhauma Pradosh Vrat
Date: Tuesday, 09 August 2022
Time: 09 August at 05:46 pm – 10 August at 02:16 pm
Month & Tithi: Bhadrapada, Krishna Trayodashi, Budha Pradosh Vrat
Date: Wednesday, 24 August 2022
Time: 24 August at 08:31 am – 25 August at 10:38 am
September
Month & Tithi: Bhadrapada, Shukla Trayodashi, Guru Pradosh Vrat
Date: Thursday, 08 September 2022
Time: 08 September at 12:05 am – 08 September at 09:03 pm
Month & Tithi: Ashwina, Krishna Trayodashi, Shukra Pradosh Vrat
Date: Friday, 23 September 2022
Time: 23 September at 01:18 am – 24 September at 02:31 am
October
Month & Tithi: Ashwina, Shukla Trayodashi, Shukra Pradosh Vrat
Date: Friday, 07 October 2022
Time: 07 October at 07:27 am – 08 October at 05:25 am
Month & Tithi: Kartika, Krishna Trayodashi, Shani Pradosh Vrat
Date: Saturday, 22 October 2022
Time: 22 October at 06:03 pm – 23 October at 06:03 pm
November
Month & Tithi: Kartika, Shukla Trayodashi, Shani Pradosh Vrat
Date: Saturday, 05 November 2022
Time: 05 November at 05:07 pm – 06 November at 04:29 pm
Month & Tithi: Margashirsha, Krishna Trayodashi, Soma Pradosh Vrat
Date: Monday, 21 November 2022
Time: 21 November at 10:07 am – 22 November at 08:49 am
December
Month & Tithi: Margashirsha, Shukla Trayodashi, Soma Pradosh Vrat
Date: Monday, 05 December 2022
Time: 05 December at 05:77 am – 06 December at 06:47 am
Month & Tithi: Pausha, Krishna Trayodashi, Budha Pradosh Vrat
Date: Wednesday, 21 December 2022
Time: 21 December at 00:45 am – 22 December at 10:16 pm