Thaipusam 2019 Date for Malaysia, Singapore, Srilanka & India
Thaipoosam 2019 Date –

Monday, 21 January.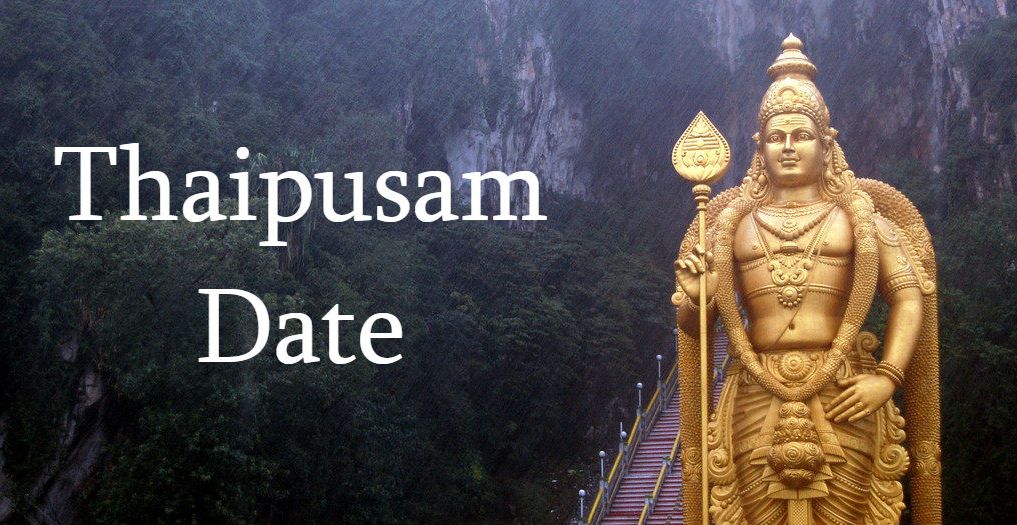 Thaipoosam is celebrated by Tamil people on full moon day in the month of Thai. According to the Gregorian calendar, Thai month falls in January – February.
The word Thaipusam is a combination of the name of the month, Thai, and the name of a star, Pusam. The star is at its highest point during the festival.
This festival is also referred to as Thaipooyam and Thaippooyam & festival is dedicated to Hindu God Lord Murugan. Lord Murugan, honored in sacred lore for slaying three evil demons in the name of good virtue.
In Malaysia, on the first day of Thaipusam, there is a procession along the streets of Kuala Lumpur led by a chariot that presents a Vigraha of Lord Murugan. On the second day, there is a long barefoot walk to the famous Batu Caves for the purpose of vow fulfillment. This is the most popular celebration of the festival.
A major feature of this festival is Kavadi Attam (Burden Dance), it is a ceremonial sacrifice.
Read more about Thaipusam.
Also, Read Skanda Sasti Kavasam Tamil Lyrics.
Thaipusam 2019 date in Tamilnadu, Thaipoosam 2019 dates for Malaysia – Johor, Kuala Lumpur, Negeri
Sembilan, Penang, Perak, Putrajaya& Selangor.